Ultra Cleanse Shampoo Review (2023) Is It Worth Buying?
If you've been smoking weed recently and you have a hair drug test coming up, not all hope is lost.
The market is full of detox shampoos. The trick is knowing which one will work for you.
After a friend asked me about Ultra Cleanse Shampoo, I decided to do my own research.
I studied this detox product, and I tried it myself. Here's my experience with Ultra Cleanse Shampoo.
What is Ultra Cleanse Shampoo?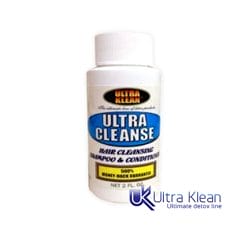 Ultra Cleanse is a detox shampoo that aims to cleanse your hair of drug toxins. The bottle is a combination of shampoo and a conditioner.
Ultra Cleanse Shampoo is developed by Ultra Klean company. The company was formed in 2002 and had created the Ultra Klean Urine the same year [1].
Since then, the company has expanded its range of products, now offering synthetic urine, detox shampoos, saliva cleansing mouthwash, and similar.
Their products can help you pass various drug tests: urine, saliva, and hair tests.
Ultra Cleanse Shampoo Benefits
The manufacturer claims that Ultra Cleanse is the best hair follicle detox shampoo on the market and that you'll be 100% toxin-free on any screening.
I'm not sure if I would go as far as to say that it's the best on the market, but I did pass my drug test after using Ultra Cleanse.
Here's why I think it's effective.
1.) Effective Ingredients
Ultra Cleanse Ingredients include:
Deionized water

Geranium Extract

Sodium Laureth Sulfate

Cocamidopropyl Betaine

Polyquaternium 10

Aloe Vera Extract

Comfrey Extract

Phenoxyethanol

Sodium Thiosulfate

Sodium PCA

Panthenol

Sodium Chloride

Glycerin

Citric Acid

Methylparaben

Tetrasodium EDTA

Fragrance
Out of all of these, EDTA and Sodium Laureth Sulfate (SLES) are the most common shampoo detox ingredients.
EDTA is a chelating agent, and it neutralizes metal ions in water [2]. This allows the surfactant to cleanse your hair of drug metabolites.
Sodium Laureth Sulfate is significant because sulfates have the strongest cleansing effects, and they clean away substances in your hair.
Together, EDTA and Sodium Laureth Sulfate work to clean your hair of toxins.
While these two are common detox shampoo ingredients, I liked that Ultra Cleanse also contains aloe vera extract and panthenol, which are more rarely found.
A lot of detox shampoos can dry out the hair, make it fall out, and in general hurt your hair quality, especially if you use them with Macujo or Jerry G Method.
You don't have to worry about this with Ultra Cleanse. Aloe vera extract has proteolytic enzymes which repair dead skin cells on the scalp.
It's also a conditioner, so it ensures the hair is smooth [3].
Panthenol is a humectant commonly used in skin and hair care products.
It aids moisture-retention, so it's an ideal counterpart to other ingredients [4].
You'll be left with toxin-free, healthy hair.
2.) Overnight Shipping
Overnight shipping is essential if a hair test is sprung on you.
You can order Ultra Cleanse today and get it tomorrow. 
I tested this option, and my detox shampoo arrived on time.
Ultra Cleanse Pros
These are the biggest Ultra Cleanse pros:
Powerful ingredients

Easy to use

Affordable

Pleasant smell
Custom Rating
Ingredients 4/5

Ease of use 4/5

Price 5/5
Ultra Cleanse Shortfalls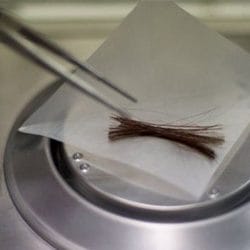 Personally, I haven't found any faults with Ultra Cleanse. It worked for me, and I passed a drug test.
However, I talked with some other users who weren't so lucky. I also checked online reviews and found many dissatisfied customers.
It seems that Ultra Cleanse isn't as effective if you have very thick or long hair.
However, the manufacturer says two bottles should be used in this case, so I believe this could sort the issue.
Ultra Cleanse Cons
These are the biggest Ultra Cleanse cons:
Doesn't work on thick hair

Complicated refund policy
Comparison to Other Products
Compared to other shampoo detox products, Ultra Cleanse has a more affordable price.
For example, Old Style Aloe Toxin Rid shampoo costs $235,90, Folli-Clean is $99.95, while Ultra Clean is more affordable compared to them all, and it's priced at $35.95.
Ultra Clean also cleans your hair of chemical buildup, while Foil-Clean can be used on treated hair, such as dyed and permed.
Compared to Old Style Aloe Toxin Rid which comes in an 8 ounces bottle, Ultra Cleanse is much smaller — only 2 ounces.
Similar Articles:
Where to Buy Ultra Cleanse?
You can buy Ultra Cleanse shampoo on the official website. It costs $39,95.
It also comes with a 500% money-back guarantee, which is more than what most competitors offer.
Other Users' Experience
Jack K. from Vermont
Jack says he smokes weed every day, and Ultra Cleanse helped him pass two drug tests.
Mary J. from Massachusetts 
Marry wasn't happy with Ultra Cleanse. She followed all the instructions, and she failed the drug test and lost her job.
FAQ
How Long Before a Drug Test Do You Use Ultra Cleanse Shampoo?
You should use Ultra Cleanse the night or morning before your test.
Should You Try Ultra Cleanse?
Ultra Cleanse has some things going for it — it's a conditioner + shampoo, and the ingredients won't harm your hair.
However, the reviews are mixed. If you're looking for something with better reviews and a higher certainty of passing a drug test, you should take a look at the Old Style Aloe Toxin Rid.
Old Style Aloe Toxin Rid can be an excellent choice if you have a drug test coming up soon.
It should be applied up to 8 times, and the more times you apply it, the higher your chances of passing the test.
Old Style Aloe Toxin Rid also comes in a much bigger bottle — you'll get 8 ounces of the product.
Click here to check out Old Style Aloe Toxin Rid and pass your hair drug test easily.