Founded in 2017, Urine Drug Test HQ specializes in publishing reviews on synthetic urine products and any other type of product that can help you pass a urine drug test at home. 
Urine Drug Test HQ was established with one goal in mind – to provide our readers with credible, unbiased, and research-based information.  
What We Review
We review synthetic urine products, urination devices, home drug tests, detox drinks, and detox pills. 
In these reviews, we give you an in-depth analysis of what the product is about, how it works, how much it costs, and where to buy it. We also explain the science behind the product in a way that everyone easily understands.
How We Do Our Research
Urine Drug Testing HQ is located in San Diego, California – a city that has gained a reputation as a bustling innovation center and home to billion-dollar research institutes. 
We have a team of subject matter experts and dedicated researchers that back up our product recommendations. We spend hundreds of hours performing rigorous tests to develop a brief yet comprehensive breakdown of the best urine drug testing products and why you should buy them. 
What Makes Us Stand Out
Urine Drug Testing HQ chooses to focus on the products that matter. We will not recommend the flashiest and most expensive products we can find. 
We recommend what you need to pass the urine drug test and not miss out on every job opportunity. Our motivation is hinged on helping the average consumer get the most value for the money.
Our Team
Lisa Burdick (Owner)
Hi, my name is Lisa, the creator and author behind Urine Drug Test HQ. I was born and raised in sunny San Diego, California, while my parents managed our family business, Colonial Stores. Now, I am leading our business as a Structural Metal Fabricator.
You might ask why synthetic urine? Well, the reason why I chose this topic to research, write, and review, is because I know a lot of people who have failed urine tests due to the usage of cannabis for their medical concerns. These people lose job opportunities because they want to get medically better, and I think that is unfair.
Join me as I continue to research and review synthetic pee products, so we will know the other options in the market to pass urine tests. Expect to have solid reviews and scientific analysis behind these products as you read through the website.
Email Lisa at lisa@urinedrugtesthq.com
Social Media Profiles: Facebook | Instagram | Twitter
Chris Sheldon (Marketing Manager)
Hi, I'm Chris. As a Marketing Manager at Urine Drug Test HQ, my #1 goal is to find you the products that will help you pass your urine tests.
There are tons of urine kits out there advertised as "fail proof," but the results say otherwise when it comes to the actual test.
We never stop researching and trying out these products so we can give you an honest and unbiased review of urine test kits.
Same with Lisa and the team, my mission here is to help those struggling to pass their urine tests. I know how frustrating it is to miss an opportunity to work just because of this concern.
Join us in our journey of reviewing synthetic urine kits. Feel free to give us feedback on our posts!
Email Chris at chris@urinedrugtesthq.com
Richard Harris (Content Manager)
Hey everyone, my name is Richard. I have known Lisa for almost 7 years now, and same with her, I have known a lot of people who failed their urine drug tests because of medical marijuana.
We can't just accept that "life is unfair" when we get rejected from job applications; thus, we must do something to help ourselves.
Some of my friends highly discourage the use of synthetic urine, but the truth is, there's nothing wrong with it as long as it's used in a good way.
As a Content Manager at Urine Drug Test HQ, I work hand-in-hand with Lisa and Chris to research and create credible reviews of synthetic urine tests. Please stay tuned for more content in the future!
Email Richard at richard@urinedrugtesthq.com
Kathy Chafin (Senior Content Editor)
Hi, I'm Kathy, and I'm thrilled to be here. Straight after my journalism degree (back in 2014), I started working for one of the most prominent lifestyle magazines in CA, covering medical niche topics.
This is where I've first encountered people who had issues with urine drug tests due to the use of cannabis for medical reasons.
A few months ago, Lisa told me all about her UDTH project, and I was blown away. Having a chance to really help people in need to surpass obstacles in life placed on their path was a great opportunity, and I took it with both hands.
Now I'm a Senior Content Editor at Urine Drug Test HQ, and what I do with Lisa and the rest of the team really helps many people around the USA, and I'm enjoying it!
Email Kathy at kathchaf@gmail.com
Social Media Profiles: Facebook | Twitter | Instagram
Terrence Sher (Reviewer)
What's up everyone, I'm Terrence. I'm a hedonist and a yoga lover who believes (and is always seeking) harmony.
I enjoy trying new things, so being able to review new products makes me so happy.
Like the rest of the team here, I firmly believe that synthetic urine can do more good than harm if used correctly.
Reviewing products for UDTH gave me a chance to help people bring harmony to their lives as well. So stay with us as more great product reviews are coming your way!
Email Terrence at terrencesher@gmail.com
Social Media Profiles: Facebook | Twitter | Instagram
---
Jake Anderson (Reviewer)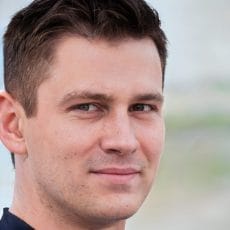 Hi, I'm Jake, a reviewer here at Urine Drug Test HQ. As a former bodybuilder with over ten years in the game, I know from personal experience how difficult passing a simple urine drug test can be. I've seen fellow competitors miss out on life-changing competitions due to positive results – even if they've been clean for 12 months prior.

That's why I decided to join Lisa on her mission to provide reliable and accurate information about urine drug testing.
My hope is that everyone facing a drug test will obtain all the facts – without having to learn the hard way.

Join me as I research and review synthetic urine products, determining which are helpful and which are a complete bust. I hope to help as many people as possible, showing that synthetic urine can also be used for good.
---
If you have any questions, please feel free to contact us. Also, you can provide feedback on your experience by leaving us comments or any suggestions you might find helpful for future references.
You can also visit Urine Drug Test HQ on Facebook and Twitter for more updates!
Mailing Address:
2055 Unit #3 Westinghouse St. San Diego, CA 92111 USA
Phone:
614-819-2943