5 Famous Celebs That Have Failed Drug Tests
Professional athletes are usually held to a higher standard when it comes to using performance-enhancing or recreational drugs. Athletes who have failed drug tests are chided as bad role models, and they're occasionally forced to renounce their titles as a result of drug use.
Several famous MLB players, NFL stars and MMA fighters have failed drug tests in the course of their careers with some getting caught using artificial urine in an attempt to circumvent random drug testing.
Some of the athletes tested positive for recreational drugs such as cocaine and marijuana, while others have tested positive for the performance-enhancing drugs such as human growth hormones and steroids. One notable user of performance enhancing drugs was never caught by drug testing but instead simply admitted years after the fact that he had indeed used various drugs and blood doping techniques to achieve what were at the time considered incredible feats of endurance and strength. That athlete was 7 time winner of the Tour de France, Lance Armstrong, who subsequently was stripped of his titles and reputation.
Below is a list of 5 Famous celebs that have failed drug tests:
1. Diego Maradona (

Soccer

)
Diego Maradona is regarded as one of the greatest soccer players in history alongside Pele. He single-handedly guided Argentina to World Cup glory in 1986. However, his greatness on the football field was often overshadowed by his off the field antics.
Before the 1994 world cup, Maradona was overweight and he found it quite hard to get fit before the tournament kicked off. He did manage to lose a few pounds and was named to the Argentina world cup squad.
However, after 2 group games, Maradona was tested positive for more than 5 variants of drug known as Ephedrine. FIFA consequently suspended him and he was sent back home for failing a drug test. This marked the end of his illustrious career.
2. Lance Armstrong (
Cycling

)
Lance Armstrong is arguably the most high profile athlete that was banned for life from any cycling competition after he admitted to having taken banned substance all through his career.
He won a total of 7 Tour de France titles but he was disgraced and then stripped off all his achievements. No one but Armstrong himself knows exactly how he was able to evade detection by blood and urine testing for more than a decade. It was only after it was determined by the United State Anti-doping Agency (USADA) that he had in fact used the performance enhancing drug EPO – which increases the number of oxygen carrying red blood cells – and that he had also engaged in the practice of blood doping that his Tour de France titles were voided. There were also allegations that he took testosterone. But the USADA conclusions have proven controversial.
And while Armstrong himself admitted to some transgressions he asserts he never used any type of illicit performance enhancing drugs nor engaged in blood doping after 2005. Exactly how often and to what degree Armstrong actually engaged in illegal performance enhancing activities will probably never be known. But his case has served to shine a critical spotlight on weaknesses in current urine and blood testing methods. After all, if he was able to get away with it for so long, how many others are engaging in the same practices today?
3. Marion Jones (
Sprinting

)
Marion Jones was widely hailed as a paragon of virtue and proof positive of the amazing things that could be achieved through a combination of hard work, talent and perseverance. In fact no female track star since Florence Griffith Joyner (the legendary FloJo) in 1988 had been so dominant on the Olympic stage where she won 3 gold medals and 2 Bronze medals during the Sydney Olympics in 2000.
Indeed it seemed that the whole world was at her feet.
It wasn't long however, before allegations that she had used performance enhancing drugs began to surface. Jones denied the rumors and continued with her career.
Finally, after fighting the allegations of performance-enhancing drugs for several years, Jones finally tested positive for the red blood cell producing EPO in 2006.
She was later stripped of all her Olympic medals and eventually banned for life. The whole saga also resulted in her going bankrupt. Perhaps she should have retired immediately after the Olympics as FloJo did and preserved her reputation. But many PED users seem to suffer from the delusion that they are just too smart to get caught.
As a result, she was forced to sell off all her properties and even her mother's house in the course of the court proceedings.
4. Anderson Silva (
MMA/UFC

)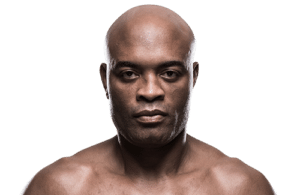 The greatest martial artist, Anderson tested positive for multiple drugs back in November 2015.
He was later banned for 1 year and fined $380,000 by The Nevada State Commission. In November 2013, in a rematch against Chris Weidman, Anderson Silva broke his left leg which resulted in him being out of MMA action for close to 1 year. His comeback fight was staged against Nick Diaz which Silva won.
However, a few days later it was announced that Anderson Silva failed a drug test which resulted in him being stripped off his title. While the idea that an MMA fighter might take PEDs hardly sent shock waves through the sport the revelation pretty much ended Silva's career.
5. Maria Sharapova (
Tennis

)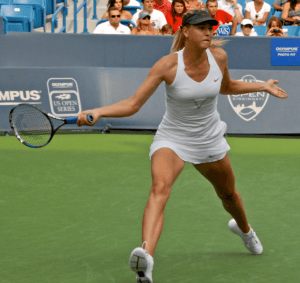 Maria Sharapova was one of the most marketable female athletes in the world and a 5-time grand slam winner.
In 2016 it was announced that she had tested positive for "meldonium". This is a drug that had just been included in the list of banned substance in January of that year.
Sharapova subsequently admitted she had been using the drug since 2006 for what she claimed were "health issues".
The news came as a shock to most of her fans and resulted in an investigation and 2 year suspension from competitive tennis. Her legacy was also irreparably damaged.